Click the links below to view or print the Menus/Applications
Cafeteria Management

Thatcher Schools has partnered with A'viands to provide school meals to all students in grades K-12.


Meal Prices 22/23 School Year

The prices for PAID breakfast is $1.75 per student.

The prices for PAID lunch is $2.75 per student.

Reduced price for breakfast is .30 and .40 for lunch for students who qualify. The price for an additional milk will also remain the same at .30.

If you have questions, please call the district office at 348-7201.


Allergies

Nut allergies are increasing throughout our District. The cafeteria is no longer serving nuts or nut products as part of the breakfast/lunch programs. If your child has a nut or other food allergy, please notify your child's school office and ask them to notify the cafeteria of this allergy too! Thank you!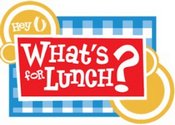 CAFETERIA HOURS AND OPERATIONS
The cafeteria staff begins their day at 6:00 am, to start preparing food for the day's meals. Breakfast is served from 7:00 am until 7:50 am. The cafeteria operates on all regularly scheduled school days, Monday thru Thursday.
On early release days meals are served to all students K thru 8. Lunch is NOT served at the High School on early release days. A sack lunch will be available, by request only, for High School students on early release days. High School students requesting a lunch for early release days must notify the High School Cafeteria Cashier 2 (two) days in advance, give their name for payment or prepay the sack lunch. No refunds will be given for sack lunches not picked up. High School students are prohibited from coming to the Middle School Campus or Middle School Cafeteria at lunch time.
Lunch starts at approximately 11:00 am and runs through 1:10 pm. Different grades arrive at different times staggered throughout this time period. Following lunch, final clean up is completed for the day. The staff leaves between 1:30 pm and 2:30 pm depending on their shift, and the cafeteria is closed for the day.
Thanks for visiting our home page. We hope you found it informative and helpful. Feel free to stop by the cafeteria any time and see our operations. Our staff does a GREAT job and are dedicated to serving your children a quality meal, prepared in a clean, safe, environment and served in a pleasant atmosphere.
Thanks,
Cafeteria Staff
EZSchoolPay is provided as a service to allow online payments for your student's school meal account. Paying online is much more convenient than sending a check and the funds are deposited to your student's meal account more quickly. A $3.95 convenience fee is charged by your school district. The amount is a flat dollar amount (not a percentage), regardless of the size of your payment, and is determined by your school or district. The fee is designed to cover or offset the normal costs of processing credit card transactions and other costs associated with maintaining a credit card merchant account. Because it is a flat dollar amount you can be sure you will get the most payment amount for the least fee. The fee is included in your total transaction (the amount that will show on your statement). It is not deducted from the amount of your payment — you can be sure that your entire credit amount will be added to your student's meal account or other program.
Free language assistance, auxiliary aids, and/or accommodations are available upon request.
Contact List
Contact Name
Job Title
Phone Number